Good, better, best-The Belles
"Good, better, best. Never let it rest. 'Til your good is better and your better is best."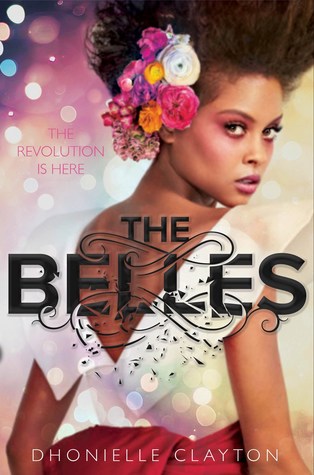 The Belles is a wonderful book, with lots of characters, twists and unpredictable events. It started off with an important and fascinating scene, but became slightly monotonous in the middle. Nevertheless, I really enjoyed the ending and will definitely read the next book in the series. In this post, I explore the good, better, best and the improvements I found while reading.
Good
Very easy to follow, despite there being plenty of characters and even more settings. The main few characters were also developed thoroughly and dynamic traits were particularly highlighted. I also thought the inclusion of the Maman character was successful, despite her dying before the commencement of the story.
Good foreshadowing, just the right amount. I managed to guess who the protagonist would fall in love with, and I totally shipped them together!!! But there was still a lot of plot twists and I didn't guess who the villain was until the reveal.
The sarcastic humour from Camille, Edel and Remy lightens the mood and makes it a more pleasant read.
 Better
I know pretty much nothing about beauty and fashion, but I was still able to enjoy the plotline and understand the story (with some Googling, may I confess😂🤣). Nevertheless, I'm sure teens with more interest and knowledge about fashion will take more away from this book. Moreover, lots of places in France are referred to, and many words are in French. Though you do not need French to understand this book, I thought they added to my enjoyment. A great read if you are studying French or fashion at school!
The ending! It really brought the book together and made it a worthwhile read. Definitely one of the best parts.
Best
OMG so I totally shipped Camellia and Remy together and I was soooo glad they escaped together. ❤💕I also hated Auguste and I'm glad Camellia realised how horrible he is. I hope there is more romance in the next book.

I also loved all the Belles-they really do belong together. 💖They are all really good friends and it was very nice to see the ending when Edel, Amber and Camille joined. Did anyone else notice how Edel had sent a note about Spice Isle and they chose to go there?

Remy and his sisters make up another magnificent feel-good scene

Basically, without reading the spoilers, you can know that there are good prospects of romance without any actual love scenes. Friendship is also explored well throughout the novel.
The plot twists are impressive, and I wasn't able to guess them. However, I'm sure that if I read the book again, I will find lots of little hints I missed earlier.
Improvements
The middle of the novel did get very monotonous and repetitive. Not all of it was necessary-the author could have just given a few examples of the protagonist's daily life.
There was quite a bit of technical words, metalanguage and descriptions involving fashion, beauty and makeup. This was mainly bunched up in paragraphs so I just skimmed it, and it wasn't important to the main plot. It would have been really boring if I had actually read all of it. However, I'm sure fashion lovers will enjoy this.
I would have liked more romance and friendships. There was plenty at the start and end, but the character was very lonely in the middle. However, I understand that perhaps the theme of loneliness was explored, and it was an important part of the story. The outcome may have been different if Camille had been popular.
I enjoyed reading this story with its plot twists and foreshadowing. It's definitely worthwhile-keep persisting through the middle, and you'll love the ending.
Rating: 7/10👍
One-word description: Surprising
Hope to hear your thoughts,
Tags
silverinky
,
inkybooklist
,
inkyjudge
,
inkyawards
,
writing
,
writers
,
writer
,
review
,
reviews
,
wow
,
villian
,
protagonist
,
yamatters
,
trilogy
,
truth
,
thoughts
,
shortlist
,
longlist
,
shipping
,
series
,
reading
,
perfect
,
passionate